I'm going to tell you a little story. I wish I didn't have to tell it, but after receiving phone calls from the Democrats asking for political campaign donations two or three times a day for the past several months, I'm done. Toast. Finito. Seriously, at this point? Fuck them.
Once upon a time, I made a donation to this handsome African American gentleman's campaign:
Look! He's smiling! Obviously this was before he was elected and had to deal with the shithole that is US politics.
What can I say? He seemed like a nice fellow, with bright ideas and a good future ahead of him. The kind of person that I – as a permanent resident – wanted to see do well. (And given that I'm not a citizen yet, it was my only way of actually participating in this political system, even though I've paid huge amounts of taxes here since 1997… I seem to recall some kind of party or something involving a harbor and PG Tips which had a lot to do with that subject… but anyway…).
In fact, I donated more than once – each time $25-$50 a pop. And so did my wife.
I also donated to Patty Murray, because I felt she had her head screwed on straight. (Recently, I also spent some quality time on the same airplane as Patty Murray twice in one week. Even though we never talked, I feel like we shared a special moment, and I'm sure my political ideas crossed over by osmosis – or possibly the recycled airplane air).*
And somewhere along the way, I made a mistake.
Not a picture of me. This is what I imagine the other end of the line to be, only with more knives and a meth problem.
Somehow, my phone number got attached to my donations. And that was their way in.
Actually, scratch the "somehow". It's patently obvious how it happened – because giving out your phone number is a required part of the political donation process. The "Send" button just doesn't work on the online form without it.
But for the life of me, I didn't ever realize that I was inviting the vampires over my threshold. And now, I'm in this mess. Months later. No hope of ever sleeping in past 8:30am on a Saturday, because that's when they call. No lie-ins on a Sunday, why? Because the Democrats have decided that obviously if I'm stupid enough to donate once, I must be stupid enough to donate again if they keep calling my cellphone 20 times a week.
What's worse is that they don't have the guts to call me from a real number. Because it's a robodialler running the show, their number shows up as Unknown. So I can't even really block them.
But! I have a secret weapon up my sleeve!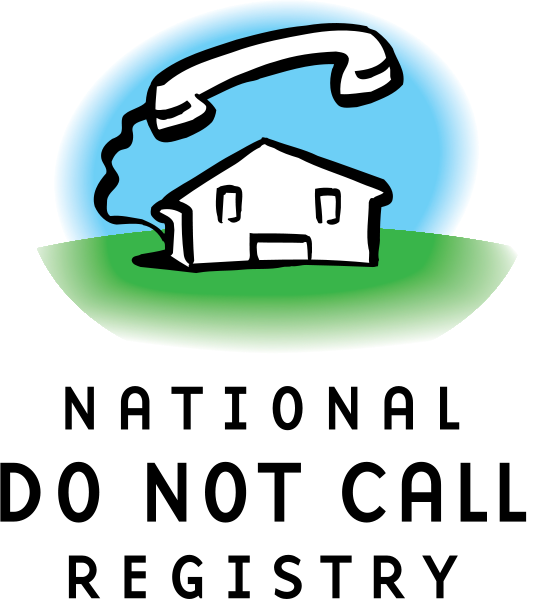 Sorry! False alarm! This isn't a secret weapon… it's a red herring! The National Do Not Call Registry (a fantastic idea to stop telemarketers from chewing through cell minutes faster than a beaver through Ikea) does not work against this particular group of annoying bastards, because they got an exemption when it was created. Fuckers.
So now, I'm left in the annoying situation that I don't want to have a cellphone any more, because it's becoming the ultimate nuisance. For some unfathomable reason, people who want something from me who already have my working email address, but think I don't ever read my emails, seem to think that calling my cellphone continuously will make me suddenly pony up some dough. Well, I have news for them.
They need me more than I need them.
I don't have to give them any money.
I no longer want or wish to give them any money.
I'm not going to give them any money until they can learn how to behave in a polite, electronically connected society, and recognize that I have a very visceral reaction to the hard sell. That is, I say fuck that, and walk away.
I won't give the Democrat Party another cent of my money, until they stop behaving in such a rude, boorish, and frankly downright stupid fashion. Send me an email, and I'll consider it. Call me once? Shame on me. Call me 200 times, shame on you. You stupid fuckers.
Yes, that's the bird, in case you were wondering.
*Actually, I just didn't want to bug her. Nothing worse than tackling a senator on their way home doing the horrible Washington to Washington commute, and then talking their ear off about their day job in a cramped cattle-class seat just so you can truly squeeze out your $25's worth. That's just rude and inconsiderate, and come to think of it, probably a felony.
If you liked this post, leave a tip! The best way you can tip me isn't with money - it's by sharing my writing with your friends using the buttons above. Spread the love!